Top 5 digital trends for small businesses in 2020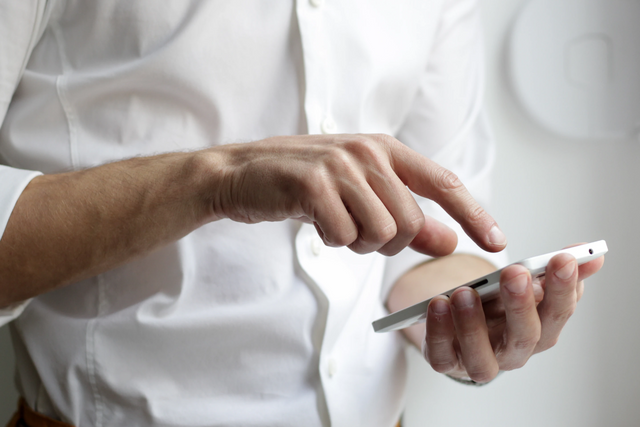 A new year lies ahead... But what are the digital trends small businesses should look out for in 2020 to make sure they're ahead of the competition?
The digital space race
Whether you've just launched your startup or are keen to keep your business at the forefront of innovation, there's no let-up in the emerging technology you can take advantage of. To help make a success of your product, service or brand you need to understand which technologies carry the greatest benefit for your business. And to stand out in a cluttered and competitive online world you need to know how best to deploy them.
The old rule that states where Silicon Valley goes the UK follows still holds - and if we look at some recent stateside research there are some interesting pointers to the future direction of travel. The State of IT 2020 tells us that, "IT budgets in Europe and North America will continue to rise as businesses replace outdated technology, with 44% planning to increase tech spend in 2020." Perhaps most revealing is the news that adoption of Artificial Intelligence (AI) technology is expected to triple by 2021.
Typically, a larger business may pinpoint a need for greater cyber security as part of their overall budget, especially if they've fallen victim to hackers. But a desire to keep hardware, data systems, and services reactive and up to date may not rank as highly for your small business. As important as security is, if you don't carry as much of a logistical burden you have room to focus on new frontiers instead. AI, e-commerce, platform and marketing technology have the potential to rapidly boost profits. And of course, increased competition and innovation means more affordable options are available than ever before.
Which digital trends can propel your small business to success in 2020?
From increasing sales and building trust to enhancing customer experience, technology and digital innovation will continue to be the most reliable and valuable way for small businesses to stay productive and competitive in the coming decade. Here we take a look at the top five digital trends small businesses should keep an eye on in 2020.
1. The rise of AI and automation
In recent years we've heard a great deal about the internet of things (IoT) and a virtual reality (VR) future. For 2020 and beyond, the focus is likely to focus back onto the growth in AI and how, in particular, it can help small businesses punch above their weight. While the IoT and VR rely heavily on compatible devices, AI can perform business-specific functions across multiple platforms, injecting efficiency and productivity.
Kriti Sharma, vice president of artificial intelligence and ethics at Sage Group has calculated that businesses in the UK spend an average of 120 days a year on administration, with a dramatic impact on efficiency and productivity. "AI can shoulder the burden of back-office administration tasks such as logging expenses and crunching data, freeing up people to focus on what matters," she has said, "Trillions of pounds will be saved annually."
In the next decade, an increasing number of SMEs are expected to invest in AI as a service. Market intelligence specialists Tractica have predicted that the total global revenue for AI software will grow tenfold by 2025. But while automation is well understood in the UK, many SMEs are reported to be struggling to implement solutions without a full IT team. Where they lack head count, they can make it up with bespoke tools that promise seamless integration with existing software. This gives less technology-adept companies the opportunity to embrace automation via a subscription model or through outsourcing specific tasks as part of a pay as you go approach. As integration becomes more sophisticated in smaller businesses, expect AI to flourish in the following areas:
Accounting
Data management
Email marketing
Customer services
AI now allows accounting software to read manual receipts and allocate to an appropriate expense category, while banks use it to onboard customers to apps, safe in the security of biometric and video technology. The voice recognition software that helps you secure an Amaiz account is not only more secure than other biometric measures, but also enhances the experience for users. AI technology carries potential benefits for customer services where increasingly sophisticated chatbots can be rolled out to solve everyday problems, 24/7.
From automotive and security systems that employ voice technology to algorithms that favour a customer-centric approach to keywords, increasing numbers of small business owners are likely to embrace technologies that can predict a user's behaviour and adapt to their specific needs.
2. Upwardly mobile - 2020 trends in e-commerce
Making sure a business can be accessed on a smartphone will become even more important in the years ahead. A website that isn't mobile-friendly makes it hard to remain competitive. While mobile use certainly won't diminish in 2020, there will be tweaks to the technology that are likely to keep customers and business happy in the months ahead.
For example, retailers will see more consumers accessing information and payment options in store. Instead of fishing for a credit card, customers will increasingly expect to be able to use their phone or watch to make in-store payments. Similarly, one-click website checkouts that use mobile wallets like Apple Pay will gain popularity. This may well fuel an increase in mobile services in store. Businesses are already aware that in-store mobile marketing supports conversion rates as consumers often decide to purchase items after looking at the product on their mobiles within a physical store.
Ensuring payments, delivery and engagement options are competitive will also be important. SumUp is an example of a service that allows small businesses to accept card payments anywhere. It's proving popular with a wide variety of clients, from roofing contractors to yoga teachers, a far cry from the minimum payments of a few years ago.
Any company selling directly from a website should make sure that every area is optimised and that analytics are effectively used, from conversion to user experience. It's also worth considering subscription-based business models if applicable. They are a great way to stimulate automatic repeat business while keeping costs low. There may be a product that customers regularly buy or need that in turn support other purchases, like printer ink or pet care products. There could be monthly or weekly services that work on a repeat fee, a model that can improve a customer's experience and relationship with your brand. Having a repeat payment (and delivery) option can make their lives easier.
3. Collaboration, convergence & the Cloud
Digital platform convergence is set to grow in 2020. At Amaiz we've already partnered with companies like FreeAgent to provide software integration that makes life easier for our members. But there are many areas where collaboration and integration could save businesses money, including: HR, healthcare, payroll. As more small business leaders rely on a remote workforce, collaboration software is increasingly vital. Tools that connect in-house staff with remote workers guarantee increased productivity. Small businesses will look to promote team building and collaboration, develop strategies based on how their staff interact, analyse their pain points, and work out how to deliver them data in the most efficient way possible. You can now meet employees, customers, and stakeholders on your platform of choice, at a time that suits both of you - with everything you need to collaborate instantly available online.
The gig economy as well as flexible working are likely to encourage companies to use cloud-based HR tools which provide real-time data for decision-making and analysis. These also provide staff with self-service apps that they can update live. AI has the potential to ensure that HR departments have the right information about employees without the typical challenges posed by multiple system records and duplicated information.
Managed IT services can help small businesses offer things that simply aren't possible with smaller IT departments, like 24/7 monitoring and enhanced data security. They also bring scalability - the stability to grow with customer demand. With data breaches and identity theft at an all-time high, and unlikely to disappear, expert help that helps to safeguard and protect a business is critical.
4. Not so hard data
There are many ways that data can make small businesses smarter and more efficient. Deep learning is helping them enhance their decision-making capabilities, while machine learning is changing the way brands market to consumers. Dark data refers to information that companies collect, process or store, but fail to put to use. Having a complete analytic picture provides SMEs with incredibly detailed insights into many aspects of their operations.
For example, companies can analyse a large volume of marketing data to create a fully optimised and personalised message. With customised promotions based on things like location, demographics and whether someone is a new or returning visitor, a company can improve their overall results and adaptively react to data. Google Analytics offers easy website reporting through free and premium versions. They're ideal for learning where traffic is coming from, which marketing strategies are most effective, how visitors explore a site, and avoid potential points of friction. Microsoft Power BI is a powerful platform for generating visualised business data on everything from gross profit and revenue to stock demand and turnover. One monthly subscription price may well tick the box for affordability for many companies.
Thanks to advances in cloud-based services, the amount of expertise and money required to get started has fallen. Instead of using data to inform marketing and sales plans, small businesses are developing data-driven strategies to stand out from the competition.
Customer reviews will remain vital in 2020. Data from current clients provide social proof of a business as well as generating information on competitors and organic keywords. Affordable technologies help small businesses glean more data from reviews which helps with:
Testing new products
Increasing customer support
Improved and more effective content
There are many ways to leverage reviews, including using them to boost SEO and web traffic, so you should consider encouraging reviews across multiple platforms. They provide valuable data that helps you better target and sell. Bear in mind that the value of this data can decay quickly, so it's important to understand your data systems and not rely too heavily on one set.
Finally, a quick word on GDPR. Changes in regulation over the past two years aren't an obstacle for business. They should be regarded as an opportunity to build trust with customers, showing them how their data is being used and explaining how their privacy is proactively managed. It's something that customers will appreciate.
5. Social media & marketing
Social media offers huge potential for small businesses to effectively target and engage consumers. Mobile represents approximately 88% of Facebook's advertising revenue, and video will remain extremely important for delivering effective content. Facebook Messenger is now much cheaper to advertise on than it was.
Audio advertising is another potential money-spinner too. Radio offers a uniquely personal route to market, as does the persistent power of the podcast. Both those audio routes offer a way to spend the entire day with prospective customers whether they are running, driving, working out or relaxing. They allow advertising strategies based on customer interests. Spotify has just launched its Ad Studio, where anyone can create and upload 30 second clips. The focus is on SMEs, with a targeting-based pricing structure. While this is predominantly music-based, it also allows companies to target by podcast topic, whether that's travel, finance or business.
Our Top 5 marketing tips for 2020
Deploy interactive content like polls or quizzes.
Try a business detox. What's good for you may also be good for your business. Try a 'detox your business' program for five to 10 days to take stock.
Snapchat ads - the stats are compelling. 60% of 18-34 year olds are on Snapchat and its advertising model is undercutting Facebook on price. Just make sure your content is original/ creative and authentic.
Alternative channels are important. From Pinterest to TikTok, you can expect to see other options rise in effectiveness alongside Facebook and Instagram. Consider where your target audience plays and shops, and keep an eye on how their social networks and technology use changes.
Make yourself social-proof. Share customer interactions, leverage employee advocacy and build online communities to maximise your social footprint.
Micro-influencers or influencers with smaller follower counts (under 100,000) often encourage greater loyalty and higher levels of engagement compared to more popular ones. Followers of micro-influencers are more likely to share niche interests, and with proper market research you can more find an audience with a ready-made interest in your product.
Finally, it's important to keep your brand active on social media. Just as you might look up someone you meet, consumers are always checking out new businesses and products online, so keep active and relevant.
Whether we're heading into a new year, a new decade or both, some things don't change!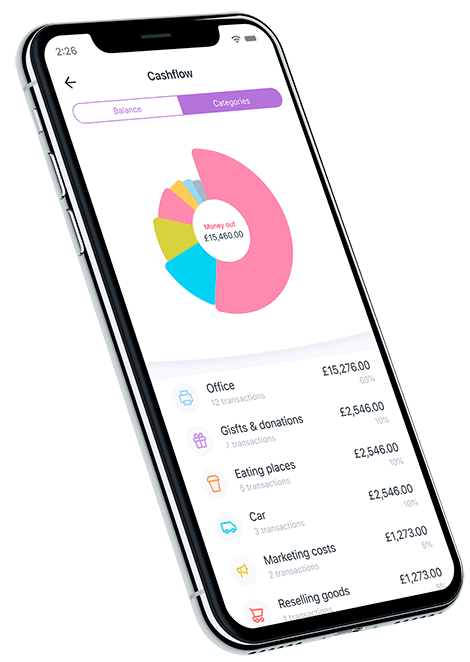 Download now!
And you can open a business account with all the support you need in minutes.
By clicking "Send link" you agree with our
Privacy and Cookie Policy
and to your personal data being collected and processed by us