FreeAgent integration with Amaiz to make accounting easy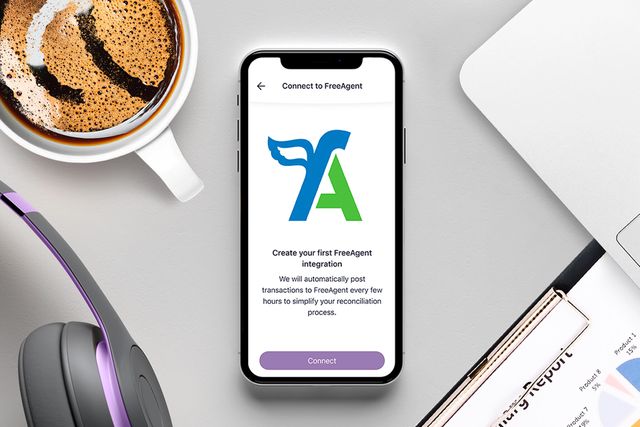 We're excited to announce that from today the Amaiz app will link directly with FreeAgent.
FreeAgent is a leading online accounting software service, tailor-made for self-employed contractors, freelancers and UK start-ups. By integrating this software with Amaiz you can closely manage your business accounts, complete timesheets, forecast your tax or VAT, and file self assessment directly with HMRC.
Whether you balance the books yourself, outsource your accounting, or employ an in-house expert, managing business finances can be complex and demanding. But with FreeAgent, integrated with Amaiz, everything is handled for you. You can automatically build real-time financial reports for your business with hardly any effort from your side.
Welcome to accounting integration
Our team has set a goal to minimise the time you need to spend on accounting - and we believe we have the answer. Amaiz with FreeAgent effortlessly integrates your business account with your accounting, so you have a cloud-based digital record wherever you need it. Using FreeAgent is incredibly simple and can reduce your admin to just a couple of hours a month, or less.
How do I access FreeAgent?
FreeAgent API allows us to send your Amaiz transaction feed directly to a FreeAgent account without you having to do the work yourself. It only takes a few swipes and taps to connect your Amaiz account. All you need is your smartphone with the Amaiz app installed, plus your FreeAgent login details.
Authorise FreeAgent on your Amaiz account
Select the starting date you'd like to share your transaction information.
Set to auto-sync every four hours or import transactions by tapping a button whenever you need to.
FreeAgent API and the Amaiz app. How does it work?
Automatically sync all your transfers every four hours
Manually sync your record with one tap in the Amaiz app
Because we got rid of the middleman and integrated with FreeAgent directly, you can be sure your personal data is safe and protected. There's no chance of it being lost, as we connect both services directly without any third parties. In the unlikely chance something goes wrong, we'll take note of whatever has already been posted and will import the rest once the connection is back up.
Does it help with Making Tax Digital?
Absolutely. FreeAgent is Making Tax Digital (MTD) compatible, which means it will organise your numbers in an MTD-friendly way. Government schemes such as Making Tax Digital aim to make accounting more streamlined and user-friendly - but they can leave sole traders scratching their heads about how best to balance the books. However, using Amaiz allows you to focus on your day to day admin while FreeAgent deals with the rest.

What if I use different accounting software?
If FreeAgent is not your preferred choice for bookkeeping, you can export a CSV account statement and import it pretty much anywhere. In this article, you'll find a guide for integrating Xero, Sage, Quickfile, Wave, Zoho Books, and QuickBooks. While these platforms may not integrate as seamlessly as FreeAgent, they are still less time-consuming than adding transfers one by one. Because our mission is to reduce the time you spend on bookkeeping, we are currently working on making even more accounting services available for integration.
Direct Xero and Sage integrations are already on their way. But if you prefer other programs, let us know - you can contact us:
in the app if you already have an Amaiz account
right here on the website if you don't
via social media
by good old email at support@amaiz.com
If the updates we have coming are right up your alley, subscribe to our newsletter so you never miss a thing.

Support with the numbers
Don't forget our UK-based team of accountants is on hand to respond quickly and personally to any question you have about your small business accounts. If you choose to use FreeAgent support too, their experts can help make sure you're getting the best possible experience from their software.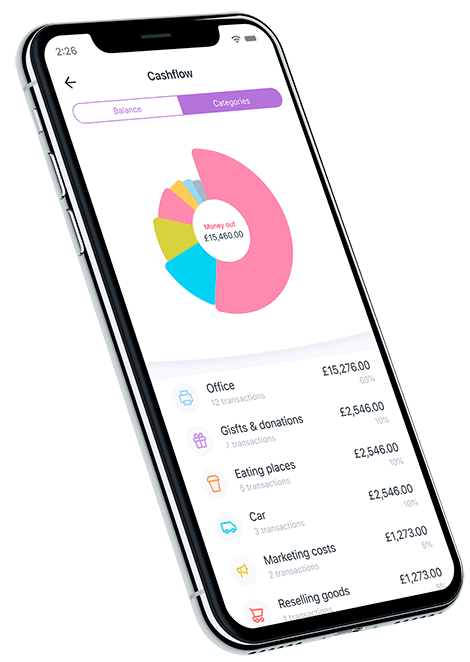 Download now!
And you can open a business account with all the support you need in minutes.
By clicking "Send link" you agree with our
Privacy and Cookie Policy
and to your personal data being collected and processed by us