Business Accounts: Cutting the cost, increasing the functionality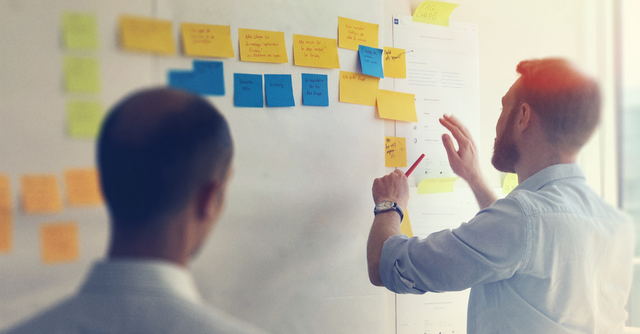 All this week, Amaiz has been at the Like Minds Lockdown Business Festival, supporting experts from around the world as they share advice with businesses who need it. On Wednesday, our Head of Acquisition Matt Goddard hosted a session on business finance apps in the age of lockdown. From emerging risks to the ways Amaiz is supporting its customers, here's a summary of the discussion.
The state of financial apps in 2020

Over the past few years, the triumph of mobile banking over high street banking has seemed nearer and further away than ever. Every time a milestone is passed, the prediction that mobile financial services will finally break the mould is pushed back. The strength of the new 'challenger' banks in the consumer market is evident. It's recently emerged that consumer use of mobile finance apps jumped 71% in 2019, which indicates that it's becoming more than a luxury. During the same year, private investors invested $4.9 billion into UK-based FinTech firms, the vast majority in London. An increase of nearly 40% year-on-year shows strong support for an industry with considerable growth. A recent report from Accenture showed that digital growth rate is in the triple digits, with over 6 million users joining the new wave of digital banks in the second half of last year. That's in stark contrast to the growth rate of traditional banks that's around the 1% mark, but it's important to note that while 79% of smartphone owners have used their device for online purchases in the past six months and the total value of payments made using mobile devices was predicted to breach the $500 billion mark in 2020, the spend through digital banking remains far lower than high street rivals.
Many are familiar with the consumer applications that are leading the charge against high streets banks that are often perceived to have ported a standard bank account experience to mobile and are now playing catch up to challenger banks. Is that true of mobile business banking too?
In February, Amaiz surveyed small business owners and found:
30% use their personal current account for business
31% have lost a customer because they can't take card payments
34% have forgotten to invoice a customer, at least once (55% to a value of at least £250).
20% spend one working day on their admin a week
These were pretty staggering findings at the time, even if they confirmed what we'd heard from our customers. But these statistics have taken on new importance during the current coronavirus crisis.
Personal accounts
The mixing of personal and business accounts risks missing deadlines and breaking tax rules during regular trading. Sudden and substantial changes to business performance and balance sheets and the need to pivot makes this more likely.
Card payments
Despite calls to ringfence access to cash and protect independent shops, the lockdown has accelerated our move towards the fabled 'cashless' society. For us, it's not inevitable that cash will disappear, but it's vital that micro-businesses work without it. We've found that there's a perception among many sole traders and small businesses that accepting card payment is unnecessarily time-consuming and costly. At Amaiz, we've joined with SumUp to show that accepting card payments doesn't have to be either - it's a quick set for a single hardware charge and a small transaction rate. Given the income lost at the moment, that would more than pay for itself.
Invoicing
It's striking that over a third have forgotten to invoice a customer while 1 in 5 sole traders are faced with a 6-day working week thanks to admin. We know why - many small business owners are too busy running between jobs to invoice immediately or keep on top of their admin. The Amaiz app combines banking-like services and accounting so they can do both those things, including immediate receipt capture and categorisation. The current situation makes it clear that a app should do more than just banking. It needs other tools and a level of service that directly supports a business.
Technology and service
The lockdown has presented an opportunity for businesses to review their banking and take advantage of higher functionality that can help them straight away. There's a wave of business accounts with different offerings and price plans, but businesses need to make sure that they offer real solutions to their problems. For instance:
Not just banking - do they offer a combination of accounting, bookkeeping and automation?
Their expertise - what expert services do they include? I.e. Amaiz has a specialist accounting team ready to pick up quick questions.
Your experience - does it make a positive difference to your business?
24/7 support - Aside from the technology, are real people there to help you round the clock?
24/7 continuity - do they have permanent uptime and ensure you have access to your accounts whenever you need?
Protected funds and secondary accounts - are there options to strategise?
Mobility and flexibility - Does it have the functionality to suit your work and lifestyle, for instance, moving from app to web when you need?
Growing features - does your bank have a thirst to develop new features and keep moving.?
About that tipping point
The above checklist is now more critical than ever.  Businesses should also look for specific responses to the current situation.
Do they offer flexible plans and service?
Are they providing constant information and clarification?
Are they ensuring continuity of service?
Are they offering new or adapted features or services that make a real difference to you?
At Amaiz, we've made sure we can respond yes to each of these questions.
App security
A special note on security, which has also gained a new emphasis in the past two months. Amaiz has always worked to a checklist to ensure our customers are protected:
No authentication factors stored on phones - an account isn't compromised even if a mobile device is)
TLS certificates that mean no one can secretly cut between an account user and their account, even if they're on public or weak WiFi.
Augmented password-authenticated keys mean eavesdroppers cannot obtain enough information to force your account.
Server endpoint checks that stop Trojan Horse viruses taking hold.
Not relying on SMS - additional factors like voice biometrics can boost security and experience.
Security during COVID-19
COVID-19 has affected security for banks and their customers.
The National Cyber Security Centre took down more than 2,000 online coronavirus scams last month. This week, UK Finance announced that 50 finance brands have been protected from impersonation by criminals during the crisis.
As our members know, onboarding onto an Amaiz account is comprehensive and quick. COVID-19 has brought new and emerging fraud, and our compliance and security teams are continually adapting to respond to that, along with regulatory bodies. As listed above, a banking app has a role in keeping customers informed of the latest developments and government measures that affect them and unravel them where there's confusion.
If new features are launched in response to the crisis, it needs to be brought to market safely.
Cutting the cost
The above measures don't have to cost additional money. The protection and functionality listed above should be cost-effective. Can a business account save money?  On the back of our February survey, we're confident that it can. Here's a checklist to make sure of it:
Look for flexibility.
As the situation changes, will your account adapt to your new cashflow? Amaiz offers both Premium and pay-as-you-go Starter plans to support businesses at the right level. To give our customers some breathing space we've frozen fees for all of them throughout April.
Look for additional features that are cost-effective.
Card payment is a good example. Amaiz gets you up and running with card payment facilities quickly, cutting the risk of unpaid invoices.
Look for features should cut down in admin and increase accuracy.
When it comes to the crunch, do app features make a difference? Amaiz met the new tax year with enhanced bookkeeping, part of a suite of tools that let customers prepare for tax deadlines as they work.
Look for features that help during uncertain periods.
Does your the banking app have a system that can respond to crisis and protect and support customers? As well as feezing fees for a month. Amaiz has also introduced Additional Access to limit the possibility that isolation will leave admin or deadlines unattended.
Keep track of the latest developments at the Amaiz COVID-19 hub.
You'll find Amaiz at We Fight Fraud live on 28th  April, register for free here.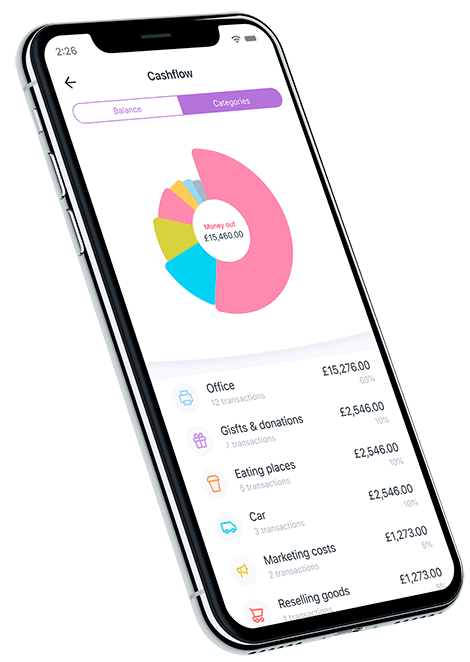 Download now!
And you can open a business account with all the support you need in minutes.
By clicking "Send link" you agree with our
Privacy and Cookie Policy
and to your personal data being collected and processed by us