Brexit Brink: Are British SMEs about to fall off the edge of Europe?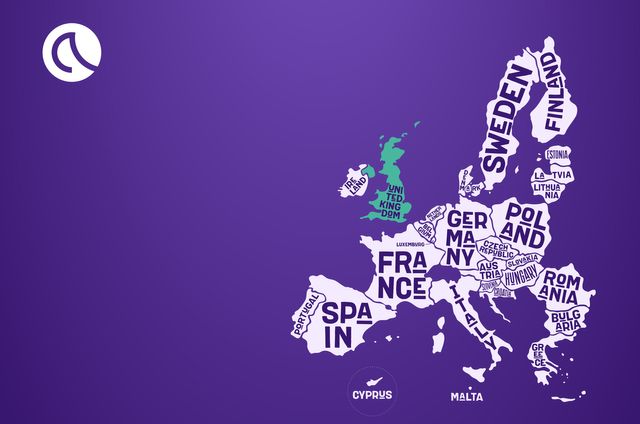 New Research from Amaiz on readiness of SMEs and the Key Issues
News Release | London | 3rd November 2020
With less than a month to go before the Brexit deadline, Amaiz has published a new report on the readiness of SMEs to face the blizzard of new import and export procedures, customs duties, import VAT, standards, data regulations, financial services arrangements, and a host of other changes. The report, Brexit Brink: Are British SMEs about to fall off the edge of Europe – or building new bridges? is based on a survey of SMEs across the UK and highlights their main concerns as the end of the transition looms.
The results are more positive than was expected and show that small businesses are defying expectations; most are ready to hit the ground running at midnight on 31 December – even if they are not happy about it.
Nearly half (49.2%) of company leaders have already reviewed new regulations set to take force on 1 January 2021 and made changes to ensure their companies will meet them.
Only 17% of companies say they have failed to prepare.
Company leaders say that the three main impacts on SMEs in the New Year will be: changes to regulations (37.4% of respondents said this was a concern), increased costs of doing business (37.2%), and reduced access to suppliers (35.5%).
A quarter believe Brexit won't affect them at all (26.8%) and around the same number (25.7%) report that one of their top concerns is that Brexit will mean that they have reduced access to talent. There are also few concerns with damage to the UK's reputation (25.4%). This reflects the fact that many SMEs operate independently of Europe already. Nearly half (47.8%) don't recruit outside the UK and a third neither buy from (29.9%) nor sell to (31.3%) EU countries.
Overall 57% of companies believe that Brexit will have some negative impact on their business and some (6.6%) believe it will destroy their business. There are discernible differences in businesses' ability to prepare for the coming changes – with smaller companies employing between 1 and 10 people concerned about increased costs (45.7%) and those with staff of between 11 and 50 about taxes and VAT (41.3%).
At the same time, many smaller businesses feel immune to the impact and plan to carry on regardless: nearly half (47.7%) of companies employing from 1 to 10 people do not think Brexit will have any effect on them at all.
Most surprisingly, more than half of SMEs (51.4%) say communication from ministers about what Brexit will mean for their companies has been helpful.
Steve Taklalsingh, MD UK Business at Amaiz commented; "Financial services will be one of sectors hardest hit by Brexit. We've had a long time to prepare, the worry remains over the uncertainty over the deal, which is still not finalised."
The research concludes that the overwhelming concern of the UK's SMEs is the continuing impact of COVID-19 on their businesses – not Brexit. A large majority of SMEs (62.4%) say the pandemic is likely to affect them more in 2021 than Brexit (17.3%).
The report is available free to download.
….Ends….
Steve Taklalsingh is available to comment on the report and where SMEs can go to for last minute advice.
About Amaiz
Amaiz is on a mission to transform the lives of businesses by providing quick and easy financial, payment and receipt management in one app. Amaiz combines the features of accountancy software with online banking-like features so that all can be automated and carried out 'on the go'.
Amaiz is not a bank. Amaiz Ltd is an e-money institution under UK Electronic Money Regulations 2011. It is regulated by the Financial Conduct Authority (900857) and is a registered agent of PrePay Technologies Limited (FRN9000010) which is an electronic money institution authorised by the Financial Conduct Authority for the issuing of electronic money and payment instruments.
For more information please visit amaiz.com
About the survey
The survey was carried out by 3Gem at end of November 2020.  500 responses were received from sole traders and micro business owners across the UK. The report was written and researched in association with Onyx Media and Communications Ltd.
Media Enquiries
For interviews, images and further information please contact:
Onyx, on behalf of Amaiz
Kat Adams or  Anne Cantelo
Onyx
E: kat@onyxcomms.com | anne@onyxcomms.com
T: 0207 048 2700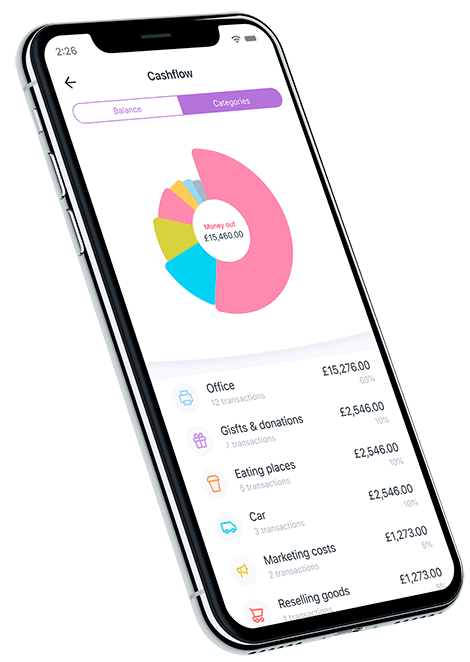 Download now!
And you can open a business account with all the support you need in minutes.
By clicking "Send link" you agree with our
Privacy and Cookie Policy
and to your personal data being collected and processed by us