Police and ex-criminals team up to protect businesses against COVID-19 related fraud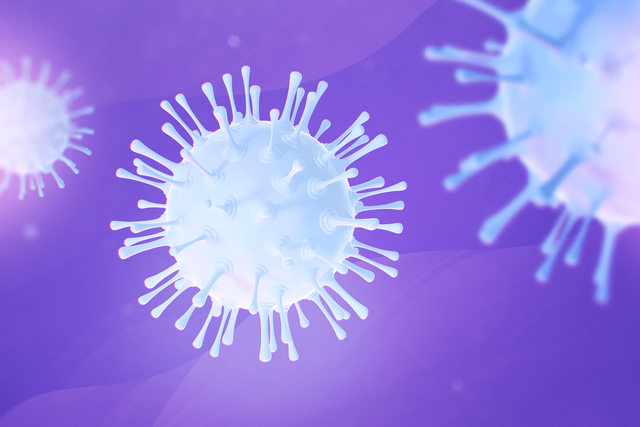 Police and ex-criminals team up to protect businesses against COVID-19 related fraud.
/PRNewswire/ We Fight Fraud (WFF), the unique fraud prevention team, has warned businesses that the lockdown imposed as a result of the Coronavirus has resulted in a surge in attacks, which WFF believe to represent a rise of at least 25% and could be as high as 80%[1]. To help businesses and other organisations, WFF has announced a free online conference on 28th April. The online conference brings together leading law enforcers, subject experts and ex-criminals - including, a fraudster, a senior mafia figure and a hacker to give businesses the insider knowledge they need to prevent and fight fraud. It is believed to be the first time a group like this has appeared in public to help protect the public and business.
Some of the scams that have happened since the lockdown include:
WHO targeted in a phishing attack that tried to get employees to hand over login credentials
Fake NHS IDs being sold on the dark web
Text message that appeared to come from the same number as the Government official announcement of the lock down
Phone calls and emails from 'banks' offering interest rate holidays
It has also been reported that the Government had to stop using the popular video conferencing platform, Zoom, due to security concerns after a military hacking attack.
The team at We Fight Fraud are famous for being the best brains in fraud in the UK. Keynote speakers in the team include:
Tony Sales – Tony, who was dubbed Britain's most successful fraudster. Tony now provides advice to some of the world's leading brands on their fraud and loss prevention strategies. Tony is a TV regular on BBC's Watchdog, Channel 5's Nailing the Fraudsters among other shows.
Andy McDonald - Andy was formerly Head of Specialist Investigations at SO15 Counter Terrorism Command, and UK National Terrorist Financial Investigation Unit (NTFIU). He was previously also head of the Metropolitan Police Fraud Squad at New Scotland Yard. With over 30 years in detective roles, Andy is a leading financial crime and risk management expert, advising a wide array of global organisations.
Solomon Gilbert –Solomon was arrested and expelled from school aged 17 when the police discovered 2 million stolen credit card numbers on his home PC. Since then he has worked with the National Crime Agency, Home Office, regional police forces, and private enterprise in order to help them better understand criminal techniques.
Tony Sales commented; "Fraudsters are successfully preying on the fears and immediate financial needs of businesses. The most effective way to combat this is through education and that's what this conference aims to do. It will give businesses an insight into the minds of criminals."
Solomon Gilbert explained; "My job as Head of Cyber at WFF requires me to keep track of the current cyber-attack landscape as accurately as possible. This involves ensuring data from an enormous array of sources is gathered and evaluated accurately. I saw a spike of around a 25% increase in online fraud attacks following the start of the COVID-19 crisis, the latest information shows that increase could be as high as 80%."
John Marsden, head of fraud prevention for EMEA at global information and insights company, TransUnion, will also be speaking at the conference. "As social distancing changes shopping patterns, fraudsters are looking to take advantage. In fact, our recent survey of more than a thousand adults in the UK found 23% of them said they had been a target of digital fraud related to COVID-19. As more consumer information is compromised with these schemes, it is critical that businesses protect themselves."
Steve Taklalsingh, Managing Director of Amaiz agreed, "We have done everything we can to make our services as secure as it is possible to be, including using state of the art biometrics. However, attacks often exploit human vulnerabilities. To guard against those businesses need to be educated on how the mind of a criminal works. This is a great opportunity to find out."
Other speakers and hosts of roundtables will include:
Karen Baxter – As National Coordinator for Economic Crime, Commander Karen Baxter oversees national economic crime services such as Action Fraud, the National Fraud and Cyber Crime Reporting Centre, the National Fraud Intelligence Bureau and the Economic Crime Victim Care Unit, which seeks to provide an enhanced service to victims of economic crime.
Marisa Merico – The daughter of one of Italy's biggest Mafia bosses, Marisa became involved in her father's business and served a 2-year prison sentence in the UK for money laundering in relation to the global N'Drangeta criminal business. Since then she has trained as a Criminologist, and is currently working alongside third sector organisations, in various areas of the Criminal Justice System and with research partners such as Lancaster University
This online conference will be an opportunity to share important intelligence from both sides of the law. To book a seat at the webinar go to www.wefightfraud.org/live. It is free to register but some of the sessions cost £20 to attend.
In addition to Amaiz and TransUnion, the conference is supported by Cifas(the UK's fraud prevention service) Responsive Digital Solutions(IT Specialists), Askaris(business-critical business technology support), Police Digital Security Centre,B-Secured(events security company) Aryaka(a digital network company) and JCBcs(data compliance company).
We Fight Fraud (WFF) is world leading and unique team of experts, focussed on advanced options for fraud and financial crime prevention. They use their unparalleled access to 'real and current' criminal intelligence to assist businesses with vital inside information that they need to 'stay safe'.
---
[1] These figures are based on WFF's own review of current cyber-attacks.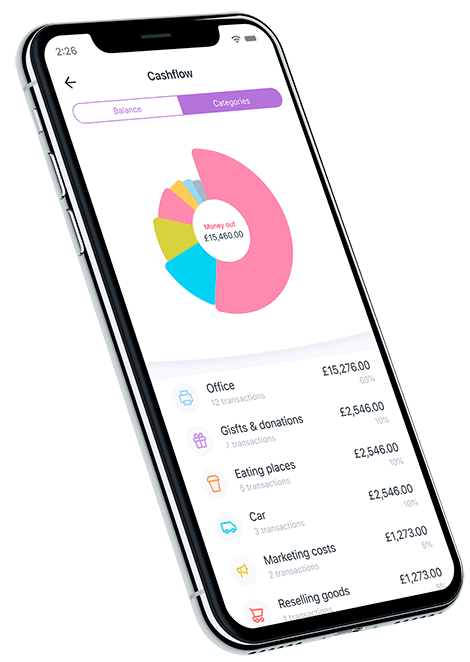 Download now!
And you can open a business account with all the support you need in minutes.
By clicking "Send link" you agree with our
Privacy and Cookie Policy
and to your personal data being collected and processed by us