How to Write a Business Plan [+Template]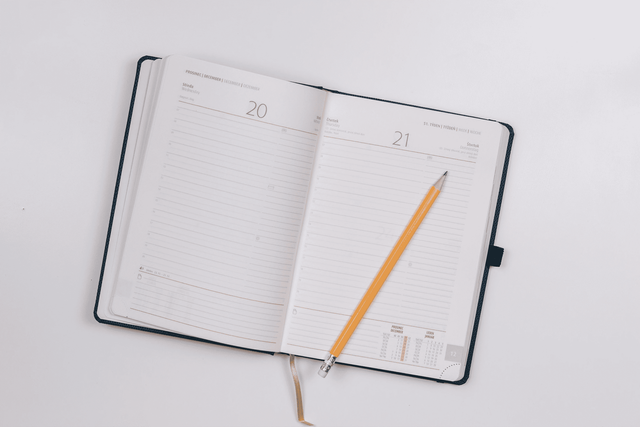 So you've got the next great startup idea or the coolest idea for a new cafe. You've thought about what you'll offer, how everything will look, and you can already picture your customers raving about your business. Whatever the great innovation you've come up with, you can't wait to open your business and start making a name for yourself. But getting to the point of opening your doors requires good planning and strategy.

No matter what you plan to offer, you'll need a solid business plan to show prospective investors or creditors exactly why they should give or lend you their money to start your business. Basically, a business plan is a document that explains the details of your business. It talks about what your business entails, why your business will succeed, and how you plan to execute it. This includes information from your business objectives to market research to financial projections. Your business is your baby, and a thorough business plan details the future of your baby and how it will grow and become successful.

Writing a solid business plan can secure you the funding you need as well as help you stay on the path you want to travel with your business, so just how do you get started with writing it? Well let's take a look! We'll start by giving you a brief outline of what your plan should include and what each section looks like.

1. Executive overview

This section is essentially a 1-2 page summary of every other section mentioned below, with roughly a paragraph for each. We recommend leaving this section until the end as you'll need all the information to complete it.

2. Company profile

In this section you can really make a splash and introduce your company. You want to discuss what your business does. Does it make a product or do you sell a service? You already know you have an edge over your competitors, so talk about it here! It's also important to discuss who your customers are and how your product or service fits into their lives, what problems it solves for them, and how that serves your purpose and mission as a business.

Take for example, you make a kitchen appliance. What problem do you solve for your customers? In this section, you want to describe why your kitchen appliance is better and more useful than what's out there, what benefit it brings to customers and how it impacts their lives.

3. Organisation and management structure

In the previous section you described what you do. Now you need to describe how you do it, and this is just the section for that! You want to outline how your business is run, your legal business structure, describe your business model, and anything else relevant. Consider describing how your company will be structured to achieve the mission you set out in the previous section.  

Are you a partnership or a Limited Liability Partnership? Do you employ other people to do certain jobs for you? Here our kitchen appliance owner would describe how the products are made and sold to consumers.

4. Products or services

This section is where you go into detail about what you're offering. Talk about what your product or service does, which problems it solves for customers, and how solving those problems impacts their lives. You can also talk about your competitors and outline why and how your product has an advantage over what is already offered on the market.

Take our lovely kitchen appliance business owner. They would talk about what their appliance does in this section. Maybe their appliance uses a different method to achieve it's result than competitors. There's the leg up they have on the market! They'll also need to discuss why people need this appliance.

5. The market/ marketing strategy

Understanding your market is crucial to the success of your business. You don't want to sell kitchen appliances to people who don't have kitchens, right? So in this section, show off your knowledge of your market by giving their demographics (age, gender, jobs, etc.) and psychographics (interests, personality traits, etc.). Once you've identified your target audience, you can talk about where you will find this audience, how big it is, and most importantly, how you will reach it. Lay out a plan for a visibility strategy, lead generation, and conversions. This will take some research, but is imperative to your plan. Something key to include here is where you can already find groups of that target market. You want to show off that you have an audience, and you know where to find them!

Our kitchen appliance creator might be targeting adults who live on their own in apartments with no children. If they can identify groups in this target market already, demonstrate how they will market to those groups, and produce a strategy, their business plan can be considered pretty solid.

6. Financial plans and projections

It's fundamental here to do research. But sometimes that might be tricky if you don't have a lot of data. In this section you want to show your short and long term goals. What the plans for your business are for the next year, and then for the next five. You want to set specific, measurable goals. For instance, increasing sales of your kitchen appliance by a certain percentage. You also want to discuss the cost of operating your business. If you've been operating for a few years, this number will be easy to calculate. If you have yet to start, researching prices on the market is the answer.

7. Appendix/ table of contents

Since your business plan will be quite a few pages, it's always helpful to include a guide on where to find the main points prospective investors or creditors will be looking for. Hence including an appendix or table of contents! You can make their job easier and a little organisation goes a long way.


Now that you know the general structure of a business plan, let's discuss some other things you should remember while writing yours:

Edit! Edit! Edit! It's ok if you rough draft your plan and then end up heavily editing it. Almost no business plan will be perfect the first time. You can also update your business plan the longer you're in business. Things change and your business should keep up with the times!
Research really is your best friend. Having concrete evidence to explain why your business is likely to succeed is one of the best ways to convince people that your business is worth taking a chance on.
You don't have to fret over building a plan from scratch, you can use a template to help you! Starting off with staring at a blank word document can seem daunting, so skip that step and use a template to help instead; it can help streamline the process.

Just remember that your business plan is always subject to change, especially as your business grows. But having a steady, solid outline for you business in place will give a structure to follow and the planning will always prove useful. The biggest support a good business plan can give you is confidence, and with that confidence you can secure the funding you need to really make your business a success.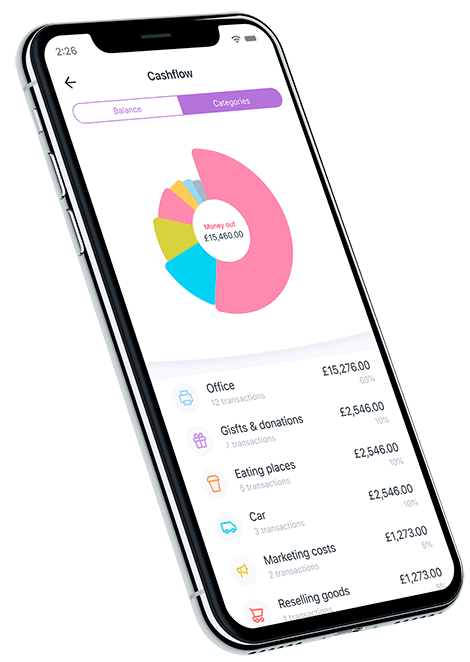 Download now!
And you can open a business account with all the support you need in minutes.
By clicking "Send link" you agree with our
Privacy and Cookie Policy
and to your personal data being collected and processed by us