How the Brexit Agreement Failed the Financial Services Sector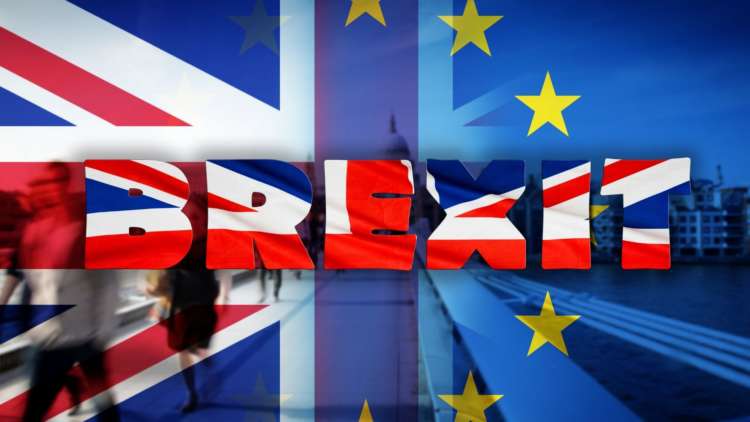 By Steve Taklalsingh, MD UK Business, Amaiz
Over the Valentine's weekend, it was announced that during January, the first month that the new Brexit-related changes came into force, Amsterdam overtook London as the largest financial trading centre in Europe. Approximately €9.2bn (£8.1bn) worth of shares were traded on Amsterdam's exchanges each day in January, against €8.6bn in London. How did that happen and why is Brexit to blame?
The Brexit deal for the Financial Sector
The Christmas Eve Brexit agreement delivered an unfair market for UK companies in the Financial Services Sector. The deal meant we were left in a situation where EU-based banks wanting to buy European shares cannot trade via London. EU shares that were previously traded in the UK have moved to the EU on advice of the European regulator. In addition, EU FinTech companies can operate in the UK but, as 'equivalence' (agreeing to recognise each other's regulations) has not been agreed, our FinTech companies cannot now operate in the EU. You can already see evidence of EU companies, particularly those based in Amsterdam and Germany, eyeing up the UK market.
As a sector we've never been shy of boasting about our 12% contribution to the UK's GDP. FinTech, in particular, has been a UK success story. This vibrant scene is looked on with some envy and I'm very proud to be part of it.  Internationally, having a foothold in this market, and a London address, was the aspiration of financial services companies who wanted to be taken seriously, but not anymore.
Action to solve the market distortion
The Bank of England chief Andrew Bailey has warned that there are signs that the EU plans to cut off the UK from its financial markets and has urged them not to do so. The indications are that the Government is aware of the 'problem' but doesn't appear to see the clear urgency in resolving it. It has been reported that there are ongoing talks to harmonise rules over financial regulations (equivalence) and that they're working towards a March deadline.
Number 10 has said they are open to discussions on the equivalence issue and claims that the Government has 'supplied the necessary paperwork' and boasts of the UK's strong regulatory system. It lays the fault of delay firmly at the doorstep of the EU: "Fragmentation of share trading across financial centres is in no one's interest." I'm disappointed that they're not, in public, recognising the seriousness of the situation.
Research on the impact of Brexit
At Amaiz we have worked hard to understand the implications of Brexit. At the beginning of December we carried out research which focussed on the impact on financial services. The report, Brexit Brink: Are British SMEs about to fall off the edge of Europe – or building new bridges? is based on a survey of SMEs across the UK and you can download it free from www.https://journal.amaiz.com/amaiz-guide/.  Our findings gave us valuable insight into the deal that was needed for Financial Services.
Most companies had been preparing for Brexit for some years.  Whilst there were some that hoped and campaigned for the referendum result to be overturned, that seemed unlikely.  The results of our research in December showed that people were as ready as they could be:
Nearly half (49.2%) of company decision makers had reviewed new regulations set to take force on 1 January 2021 (if there was a no deal Brexit) and made changes to ensure their companies would meet them.
Only 17% of companies said they had failed to prepare.
The changes that company leaders believed would have the most impact were those to regulations (37.4% of respondents said this was a concern), increased costs of doing business (37.2%), and reduced access to suppliers (35.5%).  Overall, 57% of companies believed that Brexit would have a negative impact on their business, and some (6.6%) believed it would destroy their business.
The research found that larger companies were more prepared for Brexit than smaller ones. That's likely to due to their ability to devote resources to solving the challenges Brexit presents. Those employing between 1 and 10 people were most concerned about increased costs (45.7%) and those with between 11 and 50 employees about taxes and VAT (41.3%).
Larger companies in Financial Services prepared for Brexit by registering companies and offices within the EU so that they could continue trading there. This acted as a fail-safe solution that avoided issues, whether a deal was struck or not, and whatever the nature of that deal.  Smaller companies don't have the resources to do this; they could not open another office on the off chance that they would need it, so Brexit put them in a more vulnerable position.
Impact on the economy
Of course, Brexit came at a time when we were all trying to manage the devastating impact of the pandemic. The FCA (Financial Conduct Authority) and FSB (Federation of Small Business) both published figures in January that show the terrible impact of the pandemic on SMEs in the UK. The FCA found that 59% of smaller financial firms expected that their profits would take a hit this year[1]. The FSB found that nearly 5% of smaller companies expect to be forced to close within 12 months, the largest proportion in the history of the Small Business Index and would mean that 295,000 companies will close this year[2].
A plea to the Government
The Government has worked hard to find ways to help small businesses survive the pandemic in order to save jobs. The economy is experiencing an unprecedented recession, with all hopes laid on a swift bounce back as soon as lock down ends. Until then we are in 'war' mode. However, helping businesses survive is not just about handing out cash. What the Financial Services Sector urgently needs is a fair regulatory framework and marketplace in which UK business can operate. Instead, the Government has allowed distortions that continue to damage one of the country's key sectors – one that can drive us out of recession – and appear laid back about resolving the situation!
---
[1] https://www.reuters.com/article/us-health-coronavirus-britain-markets/up-to-4000-financial-firms-could-fail-due-to-covid-says-uk-regulator-idUKKBN29C0R7?edition-redirect=in
[2] https://www.fsb.org.uk/resources-page/at-least-250-000-uk-small-businesses-set-to-fold-without-further-help-new-study-warns.html
---
First published on Global Banking and Finance Review on 24 February 2021.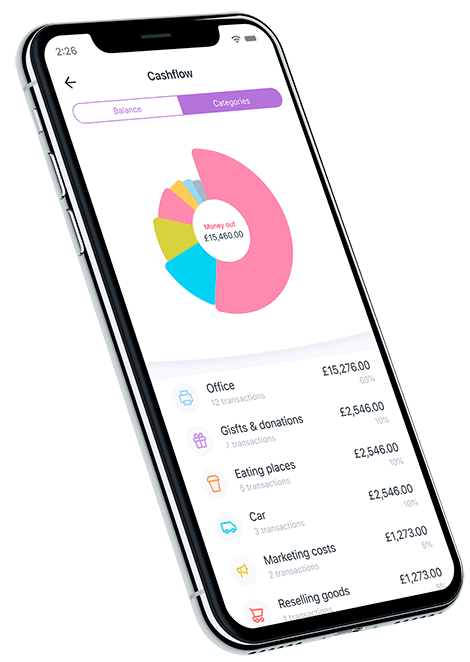 Download now!
And you can open a business account with all the support you need in minutes.
By clicking "Send link" you agree with our
Privacy and Cookie Policy
and to your personal data being collected and processed by us