10 hidden business banking fees and how to avoid them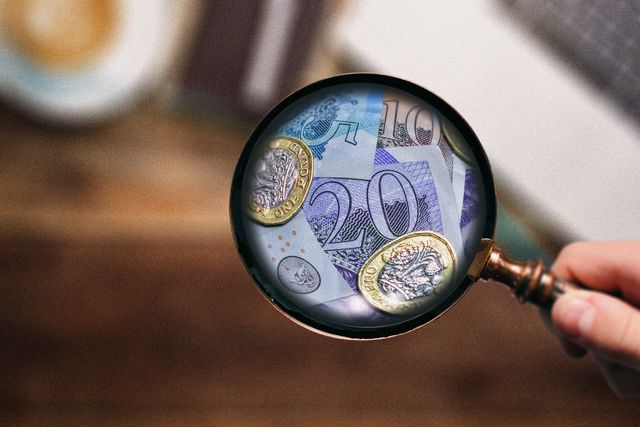 Small businesses are often working to a tight budget, so it pays to understand what types of hidden bank charges there are - and how to give them the slip. To a certain extent, banks rely on customers not knowing precisely when fees kick in; as a result, they can extract hundreds of pounds a year from commissions, transactions, administration fees and penalty charges.
Your money at Amaiz
We don't think that's entirely fair, so we've made our pricing transparent, upfront and clear. One monthly rate covers it, from accountancy help and 24/7 support to smart tools and unlimited invoicing. We don't increase fees by tracking them to your income, because we want you to earn as much money as possible – and keep it. Plus, we won't charge you for not having enough money to cover the monthly fee. We waive it until your business is back on track.
What is a bank service fee?
Bank charges to run a business account come in all shapes and sizes. Some ask for a monthly fee, while others prefer to bill per transaction. The most important things to reflect on are how you run your business, what you're going to need from a banking service - and to make sure you always read the small print!
How banks hide their pricing structures
Some banks place limits on monthly deposits. When you exceed your limit, they'll automatically upgrade you to a subscription plan with a higher monthly fee
Other banks advertise free transfers but fail to mention it's only for the first 10 or 20 transactions
Watch out for organisations who promote free transactions, but don't include cash withdrawals or post office deposit fees
Some bank accounts promise certain services but exclude you from the advertised benefits via tiered subscription plans
Beware of minimum monthly contracts, or deferred monthly payments - you may have to pay an ongoing fee even if you cease trading or the money stops coming through the door
As a general rule, the more transactions you make on an account, the higher the charges are likely to be (although not with Amaiz). If you pay suppliers or raise a lot of invoices - but aren't big on small print - a single monthly fee can help you budget better.

How to dodge 10 of the most common business bank fees
1. Insufficient funds
Some business banks apply charges if you try to make a payment when there's not enough money in your account. They may let the initial payment go through (putting you into a temporary overdraft) or return the amount (cancelled, in essence). But both carry a fee for the privilege. Look out for accounts with a buffer overdraft, so you have a little leeway before charges are applied, but don't stray over that or the fees might be hefty.
2. Staying overdrawn
Fees for going overdrawn mean you can be charged for every single cash withdrawal, cheque or card payment you make while overdrawn, even if the bank doesn't allow the amount to go through. You might also be charged for refused Direct Debits and standing orders.
3. Early closure fee
Watch out for exit penalties. Switching may not be as simple as you're used to with personal banking. With some accounts, you'll pay an early departure fee if you close the account too soon after opening it. Even if there's no apparent early exit fee, leaving too soon may still mean coughing up to settle the account.
4. Paper statement fee
It's easy to get used to paper statements through the post. But often you'll be paying for them when you don't need to. It's easy to opt-out of this in favour of app-only or digital records, downloadable in pdf or extractable for adopting into your accounting software. Make sure you ask to put a freeze on paper records - and if you have to make a special request for paper statements, expect to pay a fee.
5. Bank notary fee
If you need to get essential documents certified, a bank may charge to run checks or cross-reference some of your ID. Since Amaiz is branch free, you won't have such complications. Some banks might be able to provide certification, mainly if they have a qualified lawyer to handle it (which is where the fee can come from).
6. International fees and overseas ATMs
Travelling can lead to extra card charges or local and unique hidden fees. A foreign transaction fee is often charged on purchases or cash withdrawals during trips abroad. You'll probably have to pay this fee, on every transaction. You could also be charged for checking your balance at a foreign cash machine.
7. Debit card replacement fees
We've all lost bank cards at some point in our lives. With Amaiz, you can put a freeze on a missing card on our web platform or via the app – and even order a new one from the app. But you don't want to have to foot the bill too. Some banks charge a card delivery fee or replacement fee if you ask for a new credit or debit card from your bank.
8. Stop payment fee
If you want to cancel a cheque or have the ability to recall a payment, you may still have to pay a stop payment fee. Not all banks charge this fee, but it is a common one. UK banks ask for around £10 to cancel a cheque (unless the cheque was stolen).
9. Incorrect information fee
Giving wrong information to your bank could rack up admin fees. This can lead to transactions not completing, or possible fraud flags - and there may be two parties affected. Reconciling your accounts after the error is very important, but there's often a cost for time spent tracking down the details.
10. Minimum balance requirement penalty fee
Business banks can insist that you have a certain amount of money coming in every month, or that you maintain a minimum balance. If you don't, you could end up having to pay extra fees.
The best advice we can give is to always check the Ts & Cs before you commit to signing up! If you have further questions about business bank fees, our expert team is always happy to help. You can reach them any time by email, at Amaiz Web or in the app.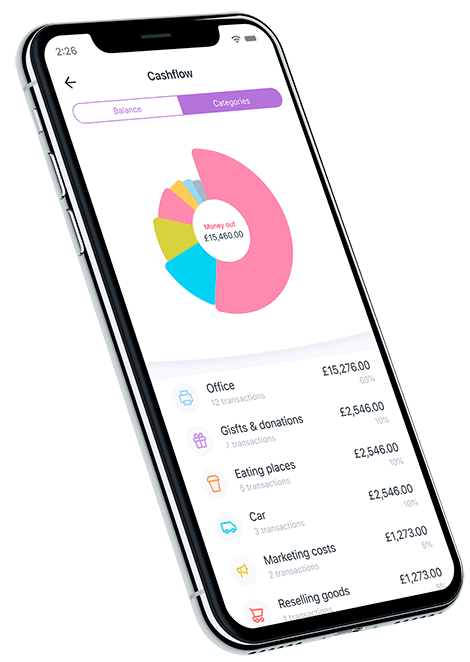 Download now!
And you can open a business account with all the support you need in minutes.
By clicking "Send link" you agree with our
Privacy and Cookie Policy
and to your personal data being collected and processed by us