Business under Lockdown: 10 insights from the Amaiz Podcast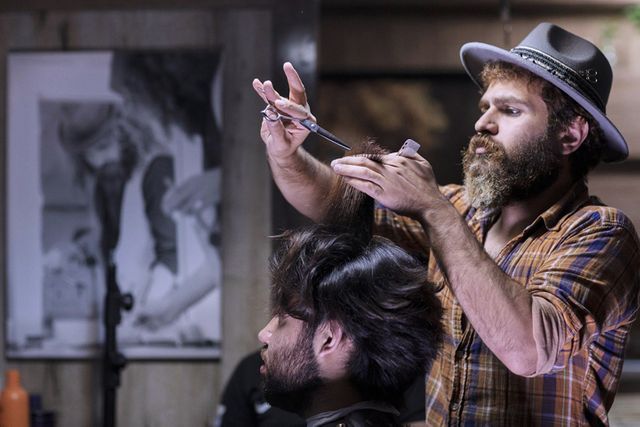 We've spent a year and multiple lockdowns talking to business owners about how their companies have coped, struggled and improvised. As the UK takes another step on the open roadmap this week, what's struck a chord?
Our Business under Lockdown series tracked a turbulent year. Last spring, we started talking to small UK businesses across the UK to see how they were affected by the pandemic. Now, as we cross another milestone on the 2021 roadmap, it's a chance to reflect on those conversations.
For many companies, March 2020 slammed a shutter on all or part of their business. Some couldn't survive; others were forced into dramatic changes. Some kept their head above water with government support; others fell through the gaps. We've all experienced the rapid fall of cash, and rise of online sales, which formed the backbone of the response for many enterprises. And that's where the focus remains as they move from survival to opportunity in a recovering economy.
But that's not the whole story. As 2020 set a record for company startups in the UK (over 770,000), we've been grateful to established owners who've passed on their experience to those just starting.
Although the effects varied, everyone's been affected.
Video production companies saw their business shift to post-production and training as travel restrictions hit, despite the competition from industry-wide pivots.
Yoga teachers who had built successful brands in local communities unlocked a worldwide audience by moving online (and that's here to stay).
Hairdressers and others in the service industry accommodated many changes to reopen as the crisis accelerated the transition to cashless payments and tips plummeted.
Here are key highlights from the series you can listen to at the Amaiz Podcast, available wherever you download your favourites.
Online is here to stay
We spoke to events professionals who had a pragmatic view of the changes forced on them by the pandemic. Many saw a shift to digital as an acceleration rather than a sharp turn. While events and hospitality sectors were dramatically hit, they also experienced the warning signs earlier than others. Last spring, Eventmind's Ashanti Bentil-Dhue saw the essential role online platforms and digital tools would have in virtual event hosting and lead generation, even when physical functions return.
Customer loyalty was a springboard; social media too
Many companies survived thanks to the loyalty of their customer base. But, of course, that wasn't guaranteed - especially in the B2B sector, where supply chains impacted relationships. Goodwill wasn't enough on its own. It required proactivity and reassurance, which is where digital communication and social media came in. Owners had to use technology to convert their business. Kate Tompsett of Happy & Glorious, a family-run shop in Kent, replaced all-important footfall with clicks. She moved her goods online to reach a core group of customers.
Of course, the pandemic focused discussion on social media's ability to connect people and relay reliable information. For some businesses, it was invaluable. Social distancing, closed shops, and empty high streets handed the momentum to online and remote solutions, particularly in the retail and service sectors.

For example, Verity Clarke moved on to Instagram quickly - a free way to keep her new hairdressing business in the public eye and demonstrate her service and skill, even if her followers had to wait.
There was time to take stock
Several companies told us that the scale of disruption helped to relieve the pressure: this crisis affected everyone. For some companies, it accelerated plans to move online or diversify their service. For others, it was time to take stock once the business was on an even keel. For example, James Garrett of HNE Media described the chance to take a step away from the company he'd run for many years and take an objective look at his business plan. As a result, he was able to move into areas he enjoyed more.
Household dynamics will affect business
Our business expert podcasts predict significant shifts in business investment, rivalling the arrival of venture capital. Investors are reframing potential after the growth of home-based enterprise, remote workforces, and working parents' changing dynamic. That will affect smaller businesses too. For example, Lucy Shrimpton, the founder of The Sleep Nanny, saw the benefits of parents spending more time at home.
Entrepreneurs are everywhere
If it was a cliche, the pandemic proved it. Georgina Burrows was one of the many event professionals who undertook a rapid change of employment last spring. She grew Sussex Organic Eggspress into a thriving local food retailer in 2020. She's one of the owners we chatted to who didn't so much pivot their business as pivot themselves. As she put it: it was as necessary for her mental wellbeing as her finances.
There were vast gaps in support
Although the government's support packages were huge, there's no doubt many small businesses fell through the gaps. Directors of smaller limited companies remain a high profile group who have had reduced to no direct support. It was disappointing to hear that repeated throughout the series. Alongside our podcasts, we filmed interviews with business owners, including Alexander Seaton of Alexander Chocolates. He was one of the many owners who couldn't access support.
Shared experiences count
Help and support between businesses became more imperative. Fifteen years after she established Manic Stage Productions, Nicole Geddes saw the curtain fall on live performance overnight. But her business is built on collaboration, so she turned to social media networks to pass her knowledge on to affected freelancers and new starters.
The 'New Normal' might not be what we think it is
For much of the pandemic, we were asked to prepare for the new normal. Even early on, contractors like electrician Ian Baker saw the changes as short-term; in fact, he thinks Covid-recovery will see greater collaboration and contact as part of his trade.
The traditional view of a company founder toiling day and night on one startup idea has never been representative. Many self-employed make it their business to have a portfolio of companies. Technology - like finance apps  - as well as opportunity and responsive pivots make this more likely. Carla Watkins was one serial entrepreneur we talked to who has enterprises in stationery, photography and performance - each business has affected differently in the past year.
We won't forget other issues
Covid arrived quickly to dominate many areas of our lives, but it couldn't suppress other critical issues. Cicla's innovative campaign against single-use plastics was one place where the combined challenges of climate change and Covid collided. Owner Claudia Gwinnett pivoted the business that delivers refillable containers to doorsteps to operate online and into communities through new pilot initiatives. As we emerge from the Covid crisis, we're likely to see more companies appear with sustainable goals high on their priority list.
Small businesses are optimistic
2020 threw up many factors - from reduced commutes to increased redundancies - that led to a record at Companies House. Nearly 800,000 new businesses were registered as people took the plunge to work for themselves. The self-employed and small business sector plays a significant part in the UK economy and has weathered a lot over the past year. But every single owner we spoke to remained optimistic and ready to return. As Claudia Gwinnutt told us: it's important to stay positive.

Listen to all the Business Under Lockdown stories at Buzzsprout, or download at Spotify, Apple and Google.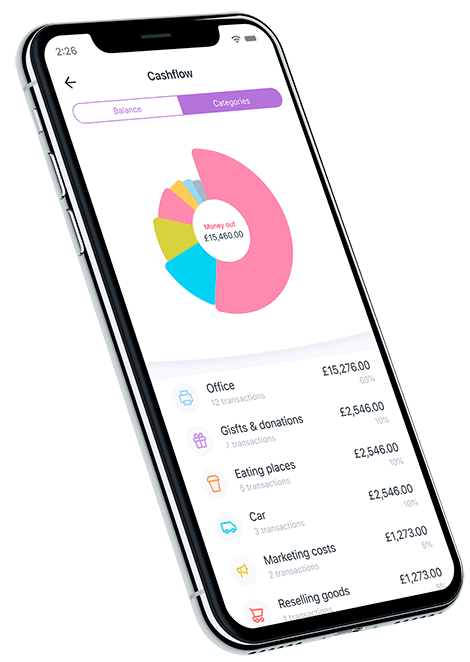 Download now!
And you can open a business account with all the support you need in minutes.
By clicking "Send link" you agree with our
Privacy and Cookie Policy
and to your personal data being collected and processed by us