Black Friday vs Cyber Monday. How can your business benefit?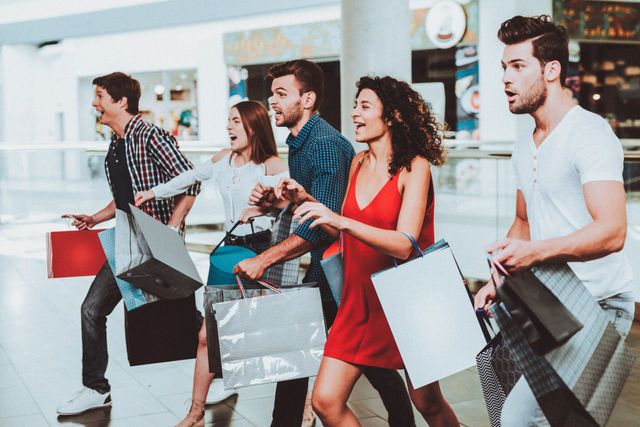 We get to grips with Black Friday and Cyber Monday – what are they and should your business be taking notice?
What is Black Friday?
Black Friday is one of the biggest days of the year for retailers and businesses in the UK. An idea initially born in the US as a way to boost sales following Thanksgiving, this year's Black Friday falls on 29 November. Thought to be named for the date of the year that retailers finally move into 'the black', it's come to mark the start of the Christmas shopping season.
Black Friday arrived on UK shores a few years ago, with a simple, eye-catching proposal: mammoth discounts and money-saving bargains on highly-prized, big-ticket items – with only one day to secure them. Do not (ran the very loud message) even think about missing out. We already had the January sales, of course. And Boxing Day sales. We had recently adopted Super Saturday to boost sales on the final weekend before Christmas. But Black Friday was something altogether glitzier and brasher. So would it work in a market without Thanksgiving to support it?
Well, it did. Despite being a nation prone to a moan when it comes to retailers cashing in on Christmas six weeks early, this new 'too good to be true' and in your face format undeniably grabbed attention. And headlines. No longer were shoppers from across the pond the only ones pressed against steel shutters, fighting in the aisles and hitting each other over the heads with televisions. The great British queue itself looked in danger of a long-term breach.
The rise of Cyber Monday
Thankfully, things have settled down in recent years, as shoppers have grown wise to the art of a deal. Retailers have responded too. They now routinely extend Black Friday deals or double up with online offers. Many start sales earlier in the week (Black Thursday is now a thing), and stagger interest to avoid a crush. The advent of Cyber Monday has helped - the Monday promotion following Black Friday that exclusively targets digital sales. Why rush when you can wait a couple of days for similar, online-only deals? All delivered to your door, of course.

Nowadays, there's not a great deal of difference between the two. Black Friday usually focuses on product-specific sales, whereas Cyber Monday concentrates on site-wide discounts. Nonetheless, Black Friday and Cyber Monday (BFCM) remain popular and lucrative enterprises for retailers which can help to mitigate against the traditionally sluggish retail period in mid-autumn. The stats back this up: more Brits than ever intend to take part in some capacity this year, whether buying or selling. Last year, 36% of adults expressed a desire to embrace BFCM, whereas this year, that number has gone up to 62%. In 2017, retail sales in the UK grew faster in November than in December for the first time. In 2018, online spend during Black Friday alone reached £1.49bn.
What BFCM means for UK businesses
The lesson for UK retailers and online businesses is clear. Black Friday and Cyber Monday are important financial waypoints in the retail year, but they no longer serve distinct purposes. One necessarily bleeds into the other, as shoppers become increasingly skilled at capitalising on opportunities to make savings at all points across the week.
If you're running a company that stands to benefit from BFCM, it pays to appreciate this seamless structure - if you want it to be, it can become a sales week. As well as early and late deals staged across the weekend, 'beat the Black Friday rush' messages start to appear in mid-November. Alternatively, the merger that has created a prolonged promotional period may not suit your business. If so, you can still take advantage of each day's traditional emphasis: Black Friday supports physical sales while Cyber Monday promotes online deals only.
This flexibility and broadening mean there are more opportunities for small businesses and B2B brands to get involved. Look to respond with activities that put your business in the shop window, with proven techniques such as running several time-limited offers, optimised to respond to trends in demand and sales.
What if your business doesn't sell commercially?
If you're a B2B brand, or provide services, you should think carefully about what you need to achieve. Does the type of product or service you offer lend itself to time-limited sales messages? Will discounting a product and then advertising an offer still generate a profit for your business? Tie-in promotions could unlock avenues to sales and new audiences that aren't usually accessible, but you need to weigh it up.
Is BFCM right for you?
BFCM is a fine way to clear stock and kick-start the crucial Christmas shopping season, but the biggest shopping days of the year aren't just about discounting. There are opportunities to grow your customer base, strategically target conversion from your existing client base and increase awareness of your brand. But always remember that BFCM is optional. Some retailers deliberately resist joining in the maelstrom to preserve the value of their product or because their November revenue can't support or doesn't require promotion.
If you do see the benefits of running a tie-in promotion, remember that it doesn't have to be huge. Don't be swayed by headline discounts at huge retailers. You'll fare much better and see a lasting impact if you play to your strengths, whether that's personal service or convenience, rather than trying to match huge reductions down the road.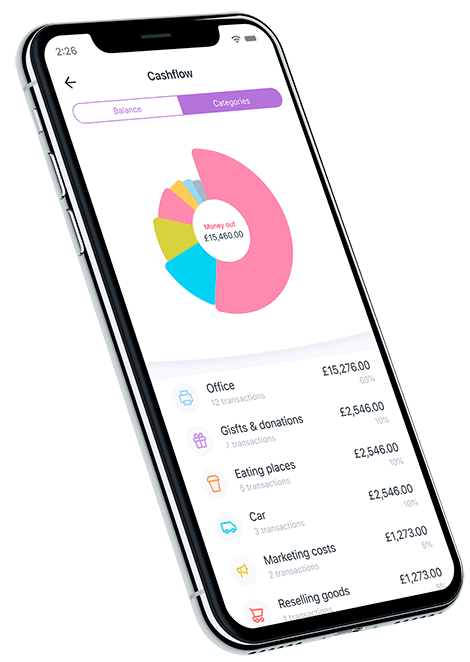 Download now!
And you can open a business account with all the support you need in minutes.
By clicking "Send link" you agree with our
Privacy and Cookie Policy
and to your personal data being collected and processed by us