Amaiz Web – Pick up on your laptop or PC
To celebrate World Entrepreneurs' Day, we're launching Amaiz Web – our new online business banking platform for UK sole traders and entrepreneurs. Amaiz Web lets you continue your business banking and admin seamlessly on a laptop, PC or a tablet when you're back at home or in the office. With Amaiz Web, you can view all your transactions, export statements and check recent invoices with even greater clarity, when the time's right.
What you can do with Amaiz Web
Get a bird's eye view of your finances
Our dashboard shows your account balance, profit & loss, cash flow and expenses in rich, crystal clear graphics. Dive into the details or get a fast snapshot of how your business is performing in real-time.

Save easily with an Amaiz Jar account
Amaiz Jar sub-accounts are a convenient way to stash cash for rainy days, tax bills, or well-earned holidays. Slide money in and out any time, or view your recent activity history.
See historical transaction data
The last six weeks, 12 months, or the lifetime of the account. It's all recorded here online, so you're never hunting for statements. It's simple to extract your records to use with an accountant or for your own bookkeeping.

Get a live invoice status
Every invoice is precious to a small business. Whether paid, pending or chasing, Amaiz Web treats each one carefully. See your last three invoices and which ones are paid or overdue, by number. Our updates mean you know exactly where you are in the payment chain.
Balance cash flow charts
Actionable insight, week to week for the last five weeks. Our cash flow charts show how much money you've got, and how much you had so you can make plans with confidence.
Know your bottom line
Our profit and loss chart highlights how much came in and how much went out each week, side by side for up to five weeks. See the ratio of your incomings and outgoings, and what your net profit is.
Your expenses categorised and sorted
Wherever you use your Amaiz Mastercard, our app and web platform keeps a record for the taxman. See every purchase by category, so you know what to claim on your Self Assessment form.
Stay in control of Direct Debits
Get fast visibility of your most recent Direct Debits, with key information like the beneficiary name and payment details. With info to hand it's really quick to deal with new DD mandates.
Export CSV statements
Extract a CSV statement directly from your business account to send as a pdf to your accountant, or integrate the data with leading accounting software like FreeAgent.
Sync with FreeAgent
Save time by syncing your Amaiz account with your accounting. Your business current account data easily integrates with software like FreeAgent – or you can export a CSV to other types of accounting platforms. Look out for Xero and Sage coming soon.
View subscriptions
See the status of your Amaiz subscription and how much time you have left. Confirm whether you're paying monthly, if you bulk buy, or when any promo rates may expire
Set up an Open API
Amaiz Open API allows you to sync your transaction data with other applications and services, to see all your data in one place. This can include a list of your accounts, a current balance and transaction details.

Freeze your card from your PC
It's great to be able to freeze a mislaid card in the app, but if you lose your phone too, it's really handy to put a freeze on from our web platform.

Slack integration
Slack is a popular way for teams to work together closely and quickly, but also remotely. Amaiz integrates with Slack so you can share invoices or query statements in a flash.

What is World Entrepreneurs' Day?
Wednesday, August 21 is World Entrepreneurs' Day. The purpose of World Entrepreneurs' Day is to create awareness for entrepreneurship, innovation, and leadership throughout the world. It celebrates the people who start businesses alone, whether owners, founders, producers, contractors, innovators, or designers.
How you can get involved with World Entrepreneurs' Day (WED)
There's plenty you can do on the day and beyond. WED is an excellent opportunity to think about the positive impact entrepreneurship can have on your business and the wider world.
Tell your story. Sell yourself, your founder or your brand over social media
Look out for (or organise your own) conferences, workshops and meetups around leadership, innovation, creativity, design, entrepreneurship and other related topics - invite guest speakers - no matter which industry you work in you'll always learn something
Volunteer your time. Invite young leaders to learn about entrepreneurship and innovation
Let people know what you're up to via a Press Release
Introduce money off incentives and promotions during Entrepreneurs' Day
Release YouTube videos or infographics, highlighting your entrepreneurial spirit. This is a great opportunity to attract and recruit fresh talent to your business
Open your doors to school leavers and undergraduates through work experience schemes.
How to access Amaiz Web
If you're already using Amaiz business banking via our app, you can log in to Amaiz Web.
If you'd like to join Amaiz, you can sign up in minutes with our app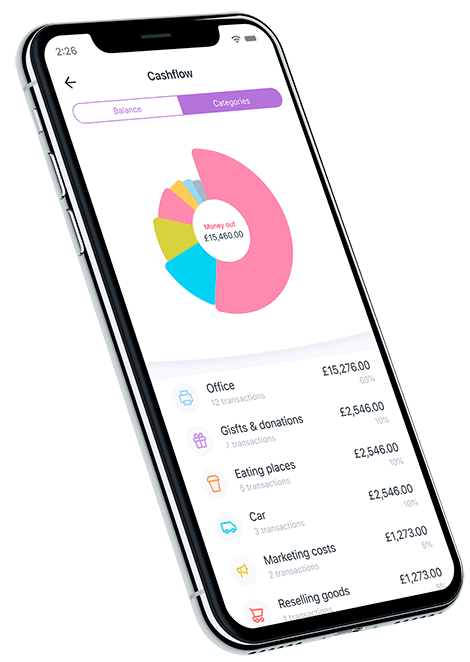 Download now!
And you can open a business account with all the support you need in minutes.
By clicking "Send link" you agree with our
Privacy and Cookie Policy
and to your personal data being collected and processed by us