Additional Access for Sole Traders: the secure way to open up your account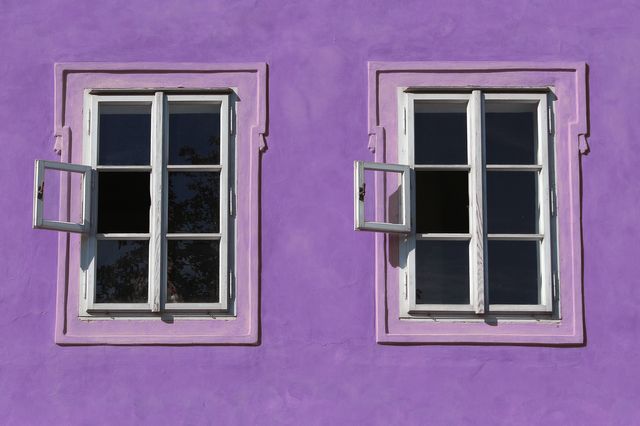 Don't get stuck this lockdown. As the Self Assessment deadline approaches, Amaiz Additional Access means small businesses are never alone.
Additional Access to your Amaiz account - secure and under your control.
The pandemic and successive lockdowns have affected small businesses in many ways. We've been talking to business owners about the enormous challenges 2020 brought, and a critical part of that is keeping up-to-date with deadlines.
If you're a sole trader, you've hopefully tackled your Self Assessment already, taking advantage of bookkeeping features like ours that let you track and record expenses as you work, ready to review when you need.  Perhaps it's the eagle eyes of your friends and family or getting everything across to your accountant you're missing? Current regulations vary across the nations, but staying at home and staying safe is when your app can help.
That's where Additional Access comes in.

If you're facing the crunch and need that extra pair of eyes, Additional Access provides limited and controlled access to your Amaiz account. We introduced the feature during the first lockdown to make sure our app users accounts weren't isolated and their financial records stuck. It allows you to share limited access to your accounts with another party for as long as you need, whether they're your accountant, a trusted colleague, friend or family member.
Ideal if you:
Need someone else to run your company books in the short- or long-term
Required a safeguard to ensure financial continuity
Want to concentrate on another area, for instance, sales, service or attracting new clients
Have an accountant who needs to double-check your records
Are temporarily out of action or taken ill
Do not want to take a chance on your unreliable tech or internet connection
Let's your preferred partner:
Create, edit, and update invoices
Download statements ready to use with your accounting software
Send records to your accountants
Upload receipts and paper invoices
Categorise transactions to keep your taxes tidy
But they can't:
Make payments or transfer money out of your account
Transfer money in an out of your Jar account
Get started by:
Go to your web login and head to Settings, where you can add and manage your Access profiles. Reset passwords, add, block or delete user profiles as you need knowing that you hold all the keys and make the significant decisions yourself.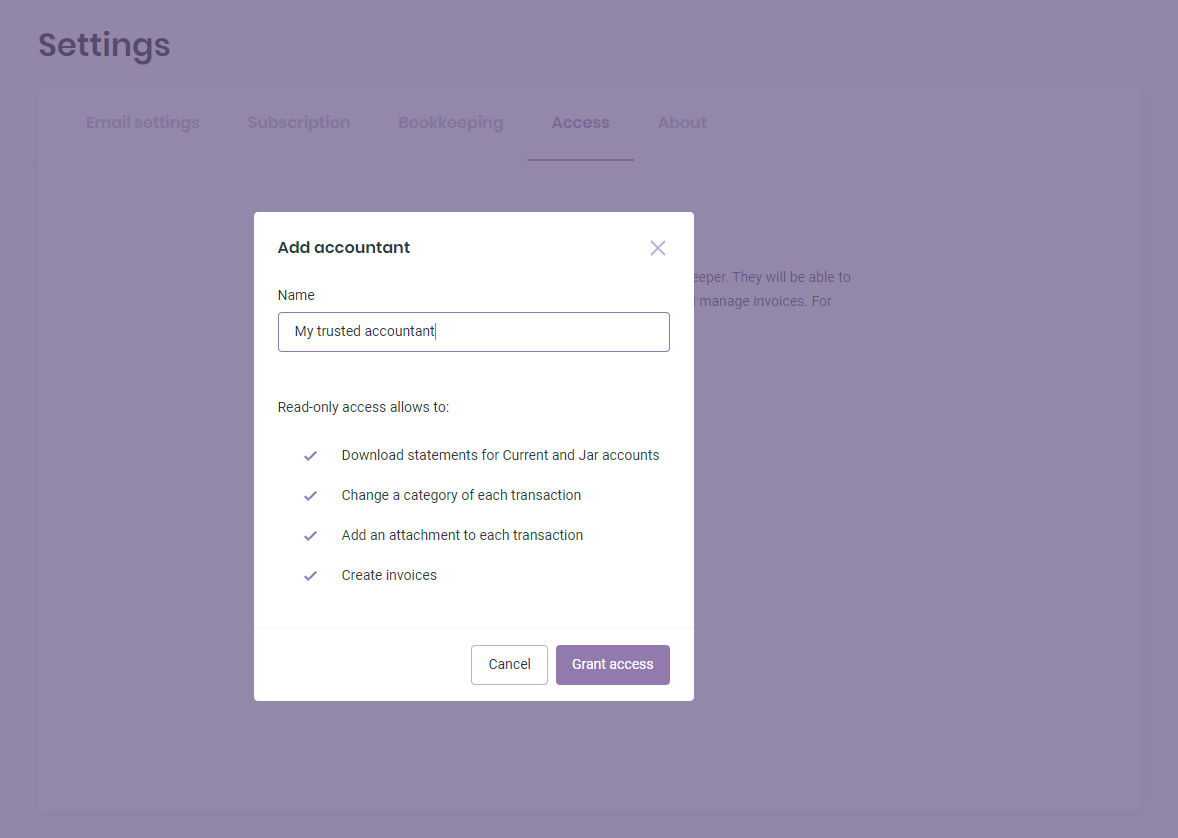 Keep an eye on our Covid Hub for the latest news and information for small businesses during the pandemic.  From our home to yours, stay motivated and stay safe!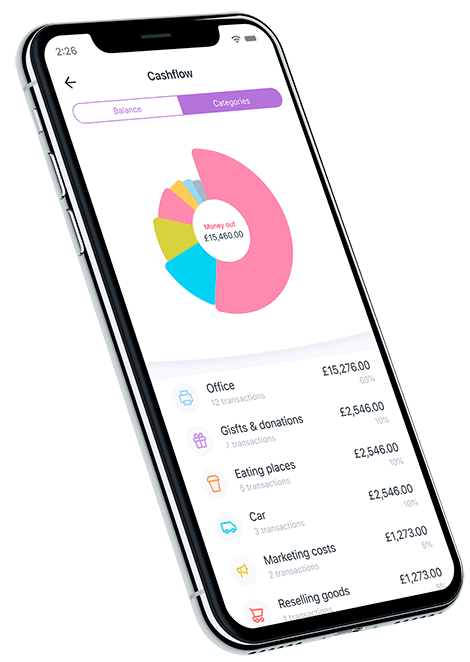 Download now!
And you can open a business account with all the support you need in minutes.
By clicking "Send link" you agree with our
Privacy and Cookie Policy
and to your personal data being collected and processed by us