Five Ways to Promote Your Business Without a Website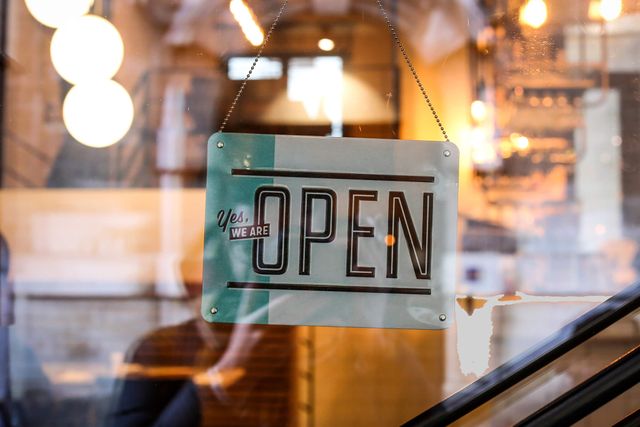 Your business can't be successful without a website, right? Don't be so sure…
There are so many articles out there on why your small business absolutely needs a website, just Google it! But many of them justify it as a good business strategy before trying to sell their own web-building services. Websites can cost your business a lot of money, whether you use a third-party to build one or construct it in-house. After that, you have to maintain and update it regularly, so the cost never ends.
If you're not in dire need of a website, you have to ask yourself, why build one? Despite the massive, game-changing expansion of the internet, you don't need a website to have a successful business. We've put together some tips on how you can benefit from other tools and resources if you don't think the expense, time, and effort of a website is for you. There are many different ways to grow your small business, and the best part is that most of them are free!
Here's a recent example from a customer of ours. A new automotive styling and detailing studio in Manchester, they wanted to launch with a website. One attempt with an external web studio fell through, and another company came on board to design and to develop an ambitious new site. It was going to take some time, so while they were doing that, they set up and optimised a full set of tools on the web that the company could rely on for online advertising while their website was offline. The results were impressive - more of that later.
1. Social media marketing and blogging
How many hours do you spend on social media every day? If you're a millennial or younger, you probably spend a large portion of your day scrolling through multiple social media sites. What are these sites crammed with? People you know going to the coolest places, wearing the coolest things, having the coolest experiences…and advertisements. Social media has such a significant grip on our lives that an average user is plugged in for 2.5 hours a day. As 88% of 18- to 29-year-olds are on social media, it's the most relevant channel for advertisements to reach for both Millennials and Gen Z.
Back to our automotive studio: a business where social media was essential to reach their target audience. We started by building up their social presence over key sites, posting about materials and prices, posting about projects, and telling the story of how they work. Within two months, some of those sites had reached 3,000 followers - a huge testament to how powerful social media can be for marketing, even without a website sitting behind the brand.
A social media presence is crucial for success if you're operating without a website. Actively adding considered content to branded pages on sites like Facebook, Twitter, and Instagram will naturally attract more followers to your business and increase the reach of your brand on the network. It's essential to establish yourself on every relevant and useful social media site that's available. Don't just stick to one when you can broaden your audience and reach new customers on many.
So which are the essential social networks?
Twitter
Currently, 70% of small businesses are on Twitter, a network that can massively help in conveying your brand's tone of voice while directly connecting you to your customers. Interacting with people is a great way to make them feel more connected to your business, whether they are actual customers or customers in waiting. Plus, the more you tweet, the better your engagement and reach, leading to more traffic hitting your Twitter profile. Tweet relevant and tweet often.
Instagram
There may be no other free platform as useful for small businesses...Advertising and product sit at the forefront of all content on this social network. Encouraging customers to tag your location or tag your business in their post is useful in endorsing your product and drawing new customers to you. Instagram also has individual accounts for companies that open up statistics and insight, which helps measure your success and plan new campaigns. Not to mention how powerful it can be when combined with advertisement placements on Facebook lead ads (more on that later).
YouTube
Starting a YouTube channel to promote your business is a great way to bring new customers to your business. Again, it's an excellent channel for conveying your business mission and values, as well as bringing your audience closer to your goals. You can also use YouTube to advertise, although this option is not free.
Blogging
Nowadays, you don't need your own website to run a blog. You can start a blog on one of the many free blogging services readily available on the web. The first place people look for goods or services is the internet, so having a blog with in-built analytics and structure can increase your chances of people discovering your business through Google and other search engines. Readymade blog hosts may fill in a lot of the work, but understanding SEO is crucial. The content you write will directly affect where you rank in search results. Posting reliable content regularly can add authenticity to your business as well as growing an audience that feels more connected to you, your product, and your values.
Facebook
A majority of businesses use Facebook to promote themselves: 89% of small businesses can be found on the network. You'll need to create a business page that your friends and supporters can "like" - having over 50 likes opens up advanced audience insight. These pages are great because they display relevant information about your business alongside links to your other social media and fresh campaign content and offers. You need to post regularly and engage with your followers for the best outcome.
Some general hints:
Make sure you always include links to all of your social networks, even on sites that compete for the same audience.
We can't say this enough: content, content, content! Not only is the volume of content important - you need to post regularly to maintain your presence - but so is the quality. People want to see content that is relevant, for instance photos of your product, people using your product and examples of how it has worked and been well received. Last but not least, engage with your audience. That is the quick way to making your brand appear brand accessible and authentic.
Find creative ways to boost your presence on social media like hashtag campaigns or promotions that involve tagging your location, business or encourage feedback to receive a discount. Utilise the power of word of mouth by creating and responding.
Speaking of Facebook, a powerful part of the network are their lead ads.
2. Facebook lead ads
While our automotive studio was developing its website, Facebook lead ads became a key tool in promoting their business.
While lead ads are a paid service, they can be incredibly effective in generating leads. These adverts are the ones you'll be familiar with on the Facebook news feed, appearing between posts with an offer button to click (before you confirm that it's okay for Facebook to share your information with the business poster). Two clicks and that's it - a business has an engaged prospect ready to become a customer! It's a convenient way to attract leads to your business because they are fully customizable, allowing you the choice of targeting an audience and therefore increasing your chance of the advert being clicked on. They are also quick to set up and activate.
Some tips on how to attract leads are:
Make sure the photo on the ad is relevant and catches the attention. People process graphics faster than text so your image is incredibly important.
Offer prospective leads an incentive to click on your ad such as a discount code or one-time only free item. People understand value, so show them what the value is before you ask them to click.
Make sure your text is short, but maximised when it comes to the key information. Longer text could lower conversion rates, so make sure it's short and concise.
Using lead ads, our automotive studio was able to generate amazing results: 700 leads in three months with an average conversion of 12%. Their cost per lead was about four times less than a previous campaign they ran that had a website landing page behind it.
Google ads
You must have seen those top links in Google search results that have a little 'ad' sign next to them? Well, those are Google Ads services, where businesses pay to have their business links boosted to the top of a search page.
Now you're thinking, isn't this whole article about how to market a business without a website? You'd be right, but Google has a feature called Adwords Express, that allows you to send prospective customers to URLs not associated with your website, so you can use these links to send your prospects to Twitter, Facebook, or Instagram accounts instead. One catch is this only works for local searches so is naturally optimised for local businesses that have a physical location.
Geo-based review services
As we mentioned earlier, if your business has a physical location it can be tagged in social media networks. But there's something else to consider. Where is the first place you go to look for something in your area? Chances are it's Google. Even if you end up finding what you want just down the road, it's likely that you used a web-based service to locate it and get there.
If your business has a brick-and-mortar facade it's imperative to have your business listed on Google Places so curious and prospective customers can stumble across your business from a general search of the area. It also lets you include reviews and photos. Google isn't the only provider to consider if you have a business location. See also Bing Places for Business and geography-based review services like Yelp.
We all know that people tend to respond to the opinions of those who've experienced a product or service, so utilising geo-based sites with review options is a great way to promote your business locally and build word of mouth.
Local solutions
If your business has a physical facade, you should be building up support and custom in your local community. A good way to bring social media into your local marketing strategy is offer nearby customers a discount or free sample in exchange for following or sharing your accounts. Hand out business cards that include all your social media handles. Help at a local fundraiser or charity events. Genuine and effective support for local endeavours and charities are always good for marketing your business. People, especially those in the local community, respond well to a business that is benefitting the surrounding area.
Returning to our automotive studio, they were able to build a community and generate business results from very early on in, without a website. Having proved the concept and explored various messages and campaigns, they were able to develop a website that was far more advanced and effective at driving new and repeat business than it would have been without any digital or practical experience.
Having a website may give you enhanced options, but you shouldn't think that not having a website limits all your options. Regardless of branded web pages, creating a community of customers is a necessity, and the earlier you start, the better. The insights and data this brings in proving the worth of your service and products is invaluable. You can make plans for your business informed by customer feedback, and keep a constant check on your prices, benchmarking yourself against the market.
So there's some food for thought. Seriously consider the worth of building and maintaining a website for your business when there are readily available tools that can help you drive business and focus your brand for a fraction of the cost.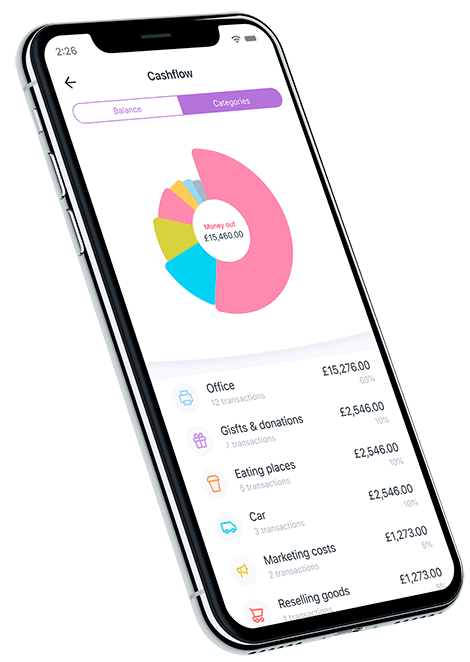 Download now!
And you can open a business account with all the support you need in minutes.
By clicking "Send link" you agree with our
Privacy and Cookie Policy
and to your personal data being collected and processed by us