10 tips to get your online shop in shape for a different kind of Black Friday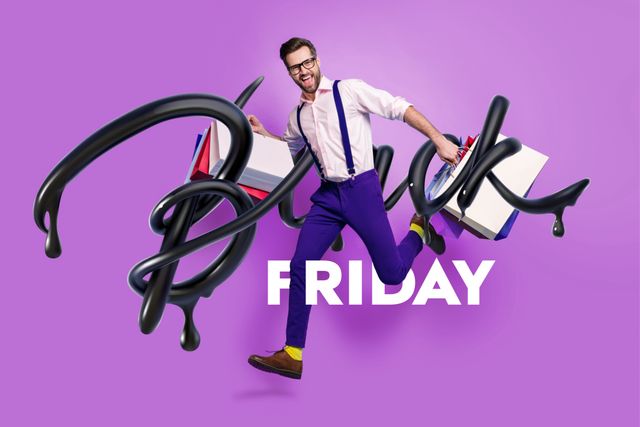 Black Friday is different this year. Whether your business has an established web presence or you're just starting with online sales, we have the tips to help you navigate November's key sales date.
Next week should represent a sales peak for many businesses. In any typical year, Black Friday is a chance to boost revenue during the lucrative run-up to Christmas, make sure your annual sales targets are on track, and shift stock before the new year. But this isn't a typical year.
Businesses and consumers are in desperate need of Black Friday, although things have changed on both sides of the equation. The pandemic has accelerated the trend towards online purchasing, and that's the space every company needs to be in as many brick and mortar stores remain closed to customers. We have taken a look at what consumers should expect next week, but what about businesses? How can you prepare for Black Friday when everything's so unpredictable? Whether you're selling products or services, here are our top tips for making sure your online store is in the best shape.
1. Preparation is more important than ever
It's no surprise that your business needs to prepare for the biggest sales day of the year. But there are a few more things to take into account this November. With many high streets closed, there will be a significant strain on delivery. As you optimise your online store, make sure you also look at what happens after a sale. Can you pre-pack your goods? If you use couriers or delivery drivers, have you set up a schedule to minimise bottlenecks? Is there a Covid-safe way you can organise a collection service for any customers based nearby?
2. Build to scale
The pandemic has accelerated many consumer trends, including the shift to online shopping. Even if your physical business and balance sheet are ready for increased sales, you need to make sure your infrastructure is too. Sales spikes will continue to follow the traditional pattern for some time, like Black Friday and Boxing Day, but customers are far more likely to find you online. Make sure your web store can respond to the numbers. Do you have the capacity for increased traffic at every point of the process - from search to payment? Does your platform have the flexibility to cope with a broader audience, and the ability to present them with a diverse and intelligent set of offers?
Any increase in online sales brings a higher risk of fraud. Unfortunately, the higher incidence of cybercrime in 2020 has proved that. Both consumers and businesses have to stay alert. Does your online platform have the security in place that will keep you and your customers protected?
You should make sure your store captures the data you need, too. That doesn't just mean accurately recording sales and quantities, but behaviour as well. Any insight you can glean about your customer actions on your website, applying the required GDPR and cookie policies, of course, will help you improve your sales.
3. Provide an experience
Customer loyalty has helped many businesses in this challenging year. It's going to be critical that companies emerge from 2020 by consolidating their customer base with greater engagement and an enhanced experience. That applies to sales as well as regular trading and will be where companies stand out. Is there any way you can anticipate your audience and personalise their experience?
Anything you can do to enhance the time a customer spends on your site will boost your Black Friday results. This is especially important if these are customers you are more used to greeting face-to-face in your shop. After a year like this, you can't make them feel too special.
4. Targeting can make a real difference
If you have a good grasp of your customers, their buying habits and what's worked for them before, make sure you're proactive. Alert them to offers you know will get a response. Again, knowing your customer is crucial. If you haven't already broken your audience into segments, developing personas from your customer base will make your marketing more effective. You'll be able to target products to your existing customers, knowing that they're more likely to be interested in them. You can also promote to new customers by expanding and projecting these personas, posting tailored advertising with direct links to your online store.
5. Make pricing an event
Segmentation doesn't just help you to put the right product in front of the right people; it also allows you to target your pricing with precision. If you're offering a range of discounted products, encourage your customers to sign up for price alerts. It's even better if they can let you know which products interest them. Of course, this is more effective if the process is automated. Can you customise your e-commerce platform to trigger events when you change pricing? Automatic events include the sending of emails or push notifications to subscribers: there's a good chance signed-up customers will respond to a time-sensitive call-to-action.
6. Audit your site with the eye of a customer
You need your website to be in optimal condition for peak days. That includes the capacity and security considerations we mentioned in point 2, but also its ease of use and search engine. If a customer arrives on your website, are they seeing the right products and the correct discounts? How easy is your site to navigate? You don't want to lose a sale for a technical reason.
7. Stay smart with your discounting
The unpredictability of the retail landscape means discounts have to work a little bit harder. But that doesn't mean desperate or knee-jerk discounting, which can destabilise your brand and market. Make sure your discounting strategy is robust and keep an eye on what competitors are doing.
8. Be prepared for extended sales
It's been an extraordinary year, which has changed the behaviour of consumers as well as the ways businesses operate. The consequences aren't just for Black Friday and Cyber Monday. Bear in mind that any strategies you put in place for this promotional period will be used again and again. You'll have future chances to hone tactics and experiment based on what has worked and what hasn't. You may already be running promotions under the Black Friday banner. Many shops have extended the period to maximise earnings in difficult times. Just as changes in shopping habits are likely to stay, so are changes to traditional sales. These longer windows give you the chance to fine-tune your approach during sales.
9. Keep the environment in mind
Footfall may be limited, and there may be question marks hanging over the future of physical shops on the high street and in retail parks, but that doesn't mean this Black Friday will set records for sustainability. Quite the opposite: The shift to online purchases is likely to cause a peak in vehicle emissions and packaging thanks to the increased demand for delivery.
Consumers are increasingly conscious of sustainability when they shop, so check your environmental standards and processes. If you are proud of an environmental initiative, let your customers know. The same is true of your company's response to Covid if you usually trade from premises. Your customers may be online at the moment, but this is an excellent opportunity to tell them about the precautions you're taking and give them confidence before they return to your shop.
10. Make sure you benefit from promotions too
It's something you should consider every year, but it's particularly relevant at the end of a difficult 2020. If there's something you know your business will need over the next year, keep an eye out for promotions to see if you can make a saving on them now. If you're after new equipment of furniture, now's the time to look. Also, it's never a bad thing to see how other retailers are responding to sales, no matter their industry.

This month and next probably represents the most challenging trading environment your company's experienced. Remember that a lot of the adaptations you make won't just be for this autumn. We're some way off knowing what 2021 will look like.
This is an opportunity to proof your business for the recovery and prove to your customers that you're ready for whatever comes next.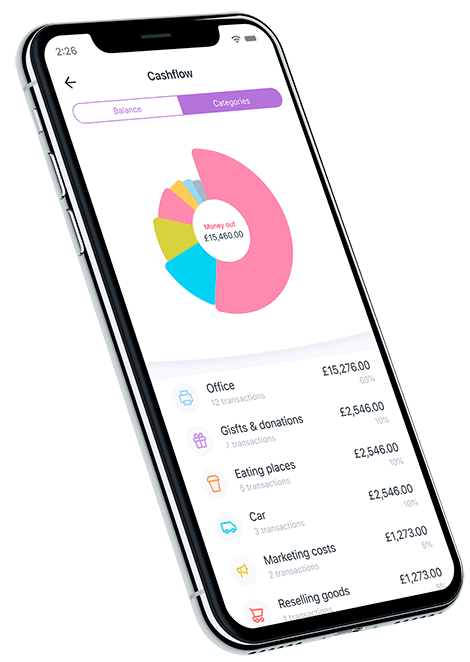 Download now!
And you can open a business account with all the support you need in minutes.
By clicking "Send link" you agree with our
Privacy and Cookie Policy
and to your personal data being collected and processed by us